Sporting Kansas City captured the MLS Cup Championship this weekend at Sporting Park on an icy pitch that was more suited for curling than soccer. The win over Western Conference Champion Real Salt Lake wasn't decided until the teams battled for 120 minutes and matched each other shot-for-shot in 10 rounds of penalty kick shootout. The longest, and coldest match in MLS Cup history made for an incredibly dramatic ending after an otherwise forgettable regulation and extra time. Much can be read about the game itself here, here, and here.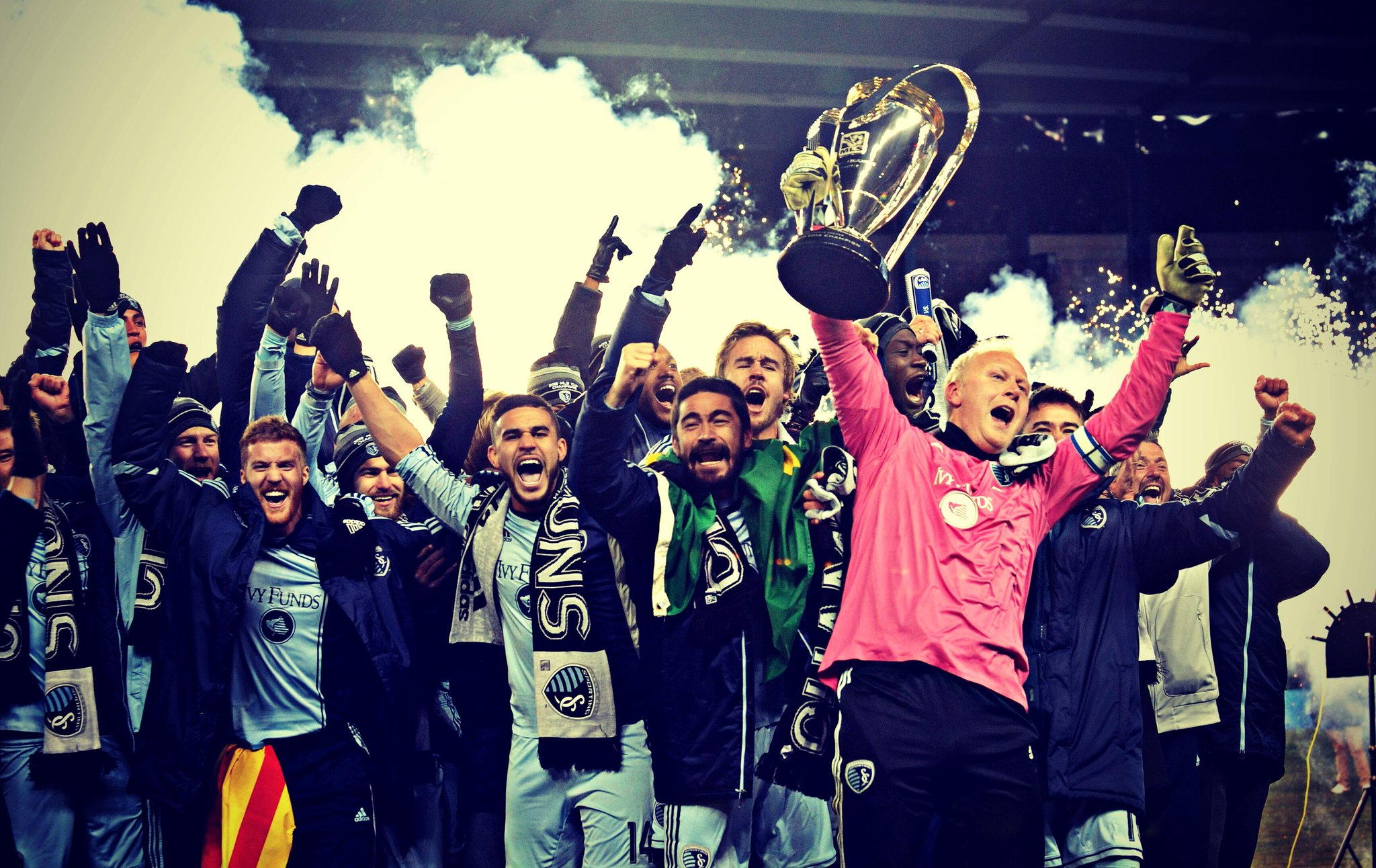 The dramatic ending of a penalty kick shootout isn't the ideal way to end a title game between two evenly matched teams. Sporting had a slight statistical advantage throughout the match, although after conceding a hard-earned RSL goal shortly after halftime, SKC had to feel pleased with a tie score after regulation. Sporting controlled possession for 56.1% to RSL's 43.9%, and they were able to create exactly twice as many chances on goal (SKC's 24 to RSL's 12). The poor field conditions hindered both team's ability to play beautiful soccer.
Once the match went into penalty kicks, you knew there would be some excitement. This would be like the Super Bowl being decided by teams trading off attempting 35 yard field goals. In the MLS in 2013, there were 81 penalty kicks attempted and they were converted into goals 63 times. The penalty kicker scored 77.78% of the time. Over the past 5 seasons in the MLS, penalty kicks have been converted into goals 80.34% of the time.
The MLS doesn't have statistics for what percentage of the remaining 19.66% of penalty kicks were ether missed or saved, but I was able to find Premier League statistics for that at www.myfootballfacts.com. In the Premier League since 2002, goals were scored on penalty kicks 79.29% of the time, the shooter missed the shot 4.69% of the time, and the goalkeeper saved the shot the remaining 16.02% * of the time. SKC keeper Jimmy Nielsen allowed 6 of 8 penalty kicks to score on him in his four year MLS career, while RSL keeper Nick Rimando allowed 41 of 60 penalty kicks to score in his 14 year career. Both keepers were above average in terms of denying penalty kick goals during their careers.
*16.02%  nearly matches Braves pitcher Kris Medlen's .164 BA last season!
Nielsen earned his retirement gold watch and some by saving 20% of RSL's penalty kicks in the MLS Cup. Yes, of course small sample size applies here, but his save of Sebastian Velasquez's 8th round kick may have been the highlight of the game. Rimando made a great save of SKC's Matt Besler, and afterwards Besler told a sports radio station in Kansas City that he had previously discussed penalty kick strategy with Rimando at a US National team camp, and used that same strategy!!! *  I found it surprising that 20% of the penalty kick attempts missed target. Premier League penalty kicks were missed almost 5%, so it is safe to assume the MLS is very near that mark. The poor footing or nerves could be possible explanations.
*I would have done the same thing as Besler. As a non goal-scoring defender, I would have shot my penalty kick the only place I'm comfortable shooting the ball. Right post.
The penalty kicks were an incredibly climactic way to end the MLS season. In a matter of minutes, Real Salt Lake was shooting for the win in the 8th round of kicks with roughly an 80% chance of winning, followed shortly by Lovel Palmer's shot reflecting of the underside of the crossbar to give Sporting it's first MLS Cup title since 2000. Just check out the awesome scene of the celebration in this video.